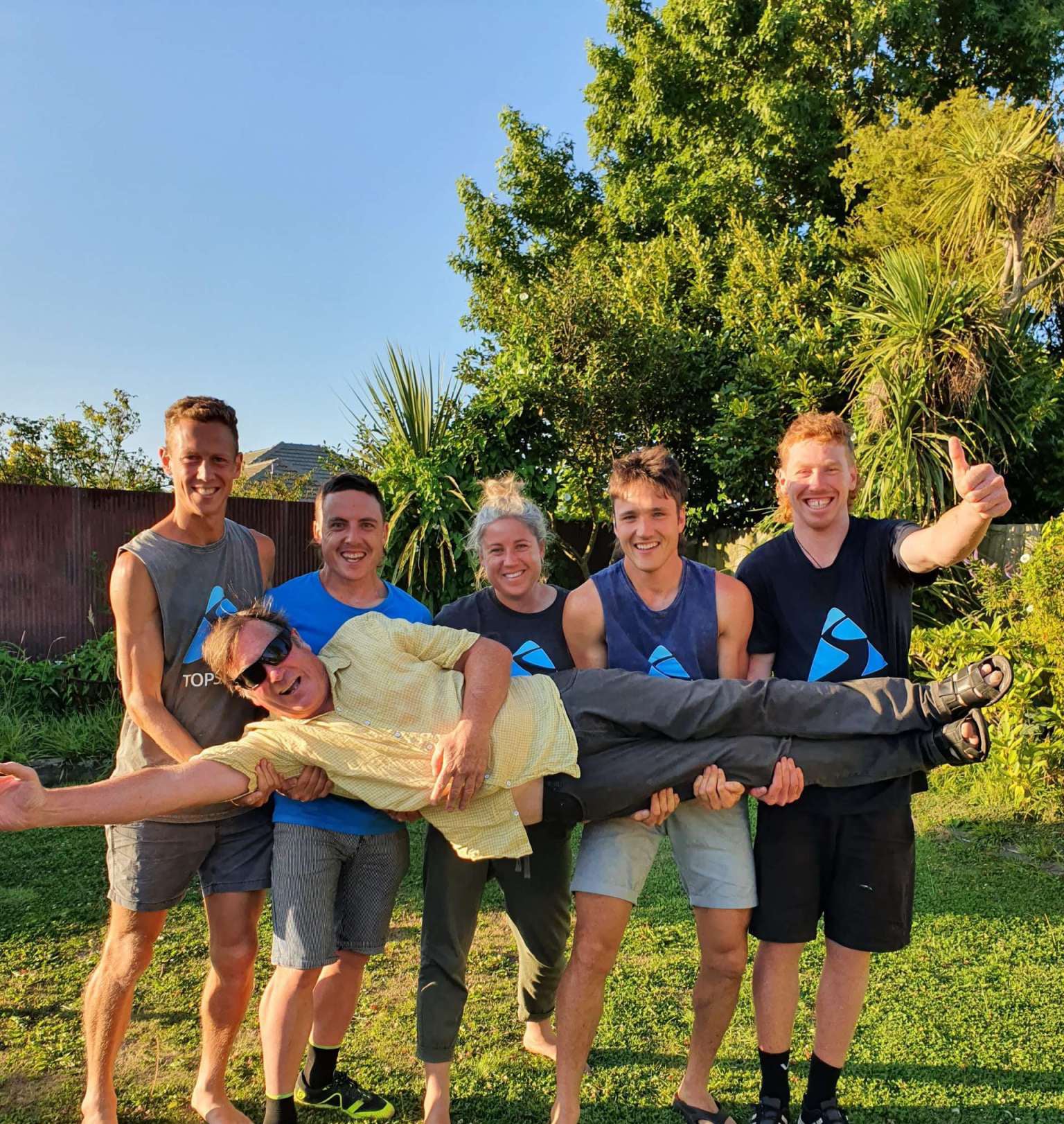 THE MULTISPORT PROFESSIONALS
Topsport Kayaking has a long established history within the kayaking industry and the Kathmandu Coast to Coast Mountain Race. Over the past 25 years we have built a solid reputation for our ever-popular Grade II Kayaking Courses and Guided Waimakarir River Trips.
During that time Topsport has taught hundreds of people to kayak and the small business has gone from strength to strength.
Our team has grown from just one instructor to seven in 2020. Our instructors are all qualified, have a huge amount of experience and continue to develop their skills each season. We love to teach and share our passion for kayaking. Helping our kayakers gain the skills and confidence they need to succeed out on the water is the measure our success. In 2018 Topsport became a DOC approved operator allowing us to offer guided mountain runs over Goat Pass. We have a great mountain running team with some pretty impressive experience and results behind them.
Not only are our team fantastic at teaching we also love the start line just as much as you do. At Topsport we love to race! In 2018, 2019 and 2020 Team Topsport Kayaking dominated the Kathmandu Coast to Coast and were crowned race champs posting the fastest stage splits for each discipline as they went!
In November 2014 Topsport Kayaking became a registered Adventure Activity Operator with Work Safe New Zealand. Our safety management plan was audited by Outdoors Mark New Zealand. This certification process has ensured that our business operates in accordance with New Zealand law.